The MWAA is a state-wide non-profit corporation established June 2012 which focuses on education for prevention, early intervention, scientific research and cures of mental health problems.
What is Mental Wellness?
According to the World Health Organization, mental wellness is defined as "a state of well-being in which the individual realizes his or her own abilities, can cope with the normal stresses of life, can work productively and fruitfully, and is able to make a contribution to his or her community."
We promote mental wellness by giving our community the tools to recognize and intervene in mental health problems in themselves, their friends, their family, and others.
We offer Five (5) programs to positively affect our vision and mission:
PA Schools Mental Wellness Initiative: A collaboration between several organizations to bring comprehensive mental wellness education to Pennsylvania school districts. Learn more about this collaborative approach by clicking here.
Mental Health First Aid: Mental Health First Aid is an in-person training that teaches you how to help people developing a mental illness or in a crisis. MHFA teaches you signs of addictions and mental illnesses; impact of mental and substance abuse disorders; 5-step action plan to assess a situation and help; and local resources where to turn for help.
Mental Wellness Presentations: Members of the Board make public presentations on mental wellness issues. They may last from 10 minutes to several hours.
Mental Wellness Research Information: Everyday better treatment modalities and wellness initiatives are being discovered. The MWAA disseminates the newest research information at public events, via electronic social networking sites, the internet, and phone and at various health fairs, etc.
Mental Health Advance Directives: MHADs allows someone to make their choices known regarding mental health treatment in the event a mental illness strikes and prevents their ability to make decisions. Everyone should have a Mental Health Advance Directive on file with their physician.
To learn more about our programs, check out our Program Page.
Our Vision
We envision a world that through public education values prevention, early detection, early intervention, scientific research, and cures of mental health conditions, including substance misuse, for the holistic health of the individual and society.


Our Mission
We are building healthier lives free of mental health conditions through educational outreach.
A Healthier Mind is a Happier Life
Did you Know? You are more likely to encounter a person in an emotional or mental crisis than someone having a heart attack. Mental disorders are more common than heart disease and cancer combined.
The Board
President – Susan Boyle, B.A.
Vice-President – Amy Whitworth, B.A., M.A.
Secretary/Treasurer – Diane Acri, J.D.
Lisa Barnes. B.A., M.S.W., L.C.S.W.
Jim Burgess, M.Ed.
Thomas P. Gannon, J.D.
The Rev. Dr. Donna C. Hale, Community Advocate, First United Church of Christ
Todd Hastings, PhD, RN (Prof. of Nursing)
Dierich Kaiser, M.D. (Psychiatrist)
Elizabeth Kostelnik, B.A., M.S., M.B.A.
Hillary Marotta. M.Ed.
John Rubisch, Ph.D.
Emeritus Member
Alyce Spector, B.S. Ed.
Executive Director
Sharon Cole Engdahl, A.A., B. So.Sc. Ed.
Insight with Sylvia Maus

Radio Interview with Sharon Engdahl on the 2019 National Conference,
Mental Health is Physical Health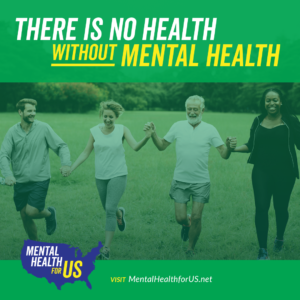 Mental Health for US is a nonpartisan educational initiative focused on elevating mental health and addiction in policy conversations by empowering grassroots advocates and improving candidate and policymaker health literacy. The Mental Health for US coalition is comprised of stakeholder groups from around the country dedicated to uniting the American people to make systemic, long-term change with civic engagement tools and resources. Learn more about Mental Health for US here!

Make sure you are mentally prepared for the day
MyBrain365, powered by Roberto, is a program that allows you to continually monitor your brain performance.
The Roberto App is based on pencil-and-paper and tabletop apparatus tests used for more than 50 years to measure neurocognitive and neuromotor performance. And it's fun! Play a series of video games that target different areas of the brain to create a baseline and monitor your cognitive health.
Click here to learn more and to download the app!
Use code AMWA2018 to support the American Mental Wellness Association!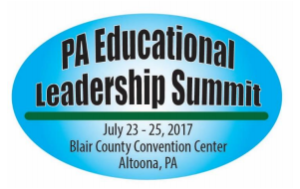 Board Member Jim Burgess M.Ed., presented at this year's PA Educational Leadership Summit, discussing our collaboration with Please Live, Inc. for STOMP – Student/Teen Outreach for Mental illness Prevention.
Click here for Links Handout
Click here for Powerpoint
CBS 21 News Making a Difference: Mental Health and Wellness
Quest for the Cure: Scientific Breakthroughs in Treating Mental Illness
National Institute of Mental Health Director Tom Insel changes minds — or should we say, changes brains — about the science of mental health. He has never been satisfied with treatments that help individuals get "better but not well." His tenure at NIMH is marked by groundbreaking findings in the areas of practical clinical trials, autism research, and the role of genetics in mental illness. Insel shares the results of cutting-edge research that supports early identification and prevention of major mental disorders, from autism to schizophrenia, as well as substance use disorders.
The Science Guy | Bostonia | Boston University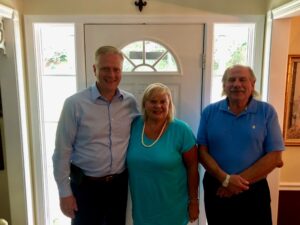 U.S. Congressman Fred Keller took the time to travel to the farthermost part of his congressional district to learn more about the American Mental Wellness Association and how, as our Congressman, he can assist in getting our message out to the public that prevention, early detection, and early intervention of mental health problems (definition includes Substance Use Misuse) works and people need to know about these physical medical conditions.
From left to right:  U.S. Congressman Fred Keller, Representing the 12th District of PA; Sharon Engdahl, Executive Director AMWA; Steve Barndt, Executive Director Just for Today Recovery and Veteran's Support Services.
An Interview with Sharon Engdahl, Executive Director of the American Mental Wellness Association
The NCIBH spoke with Sharon Engdahl, Executive Director of the American Mental Wellness Association.
Sharon has worked in the mental health education and research field for over 45 years. She is the founder and executive director of the Mental Wellness Awareness Association. MWAA's mission is to build healthier lives free of mental health problems through educational outreach.
Mental Wellness Girl Scout Patch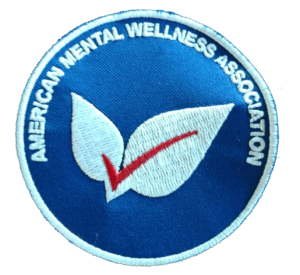 Our national organization, The American Mental Wellness Association, created a unique Girl Scout Patch Program to promote prevention, early intervention, scientific research, and cures of mental illnesses. Click here to see the program PDF.
Insight with Sylvia Maus

Radio Interview with Please Live on Teen Suicide Prevention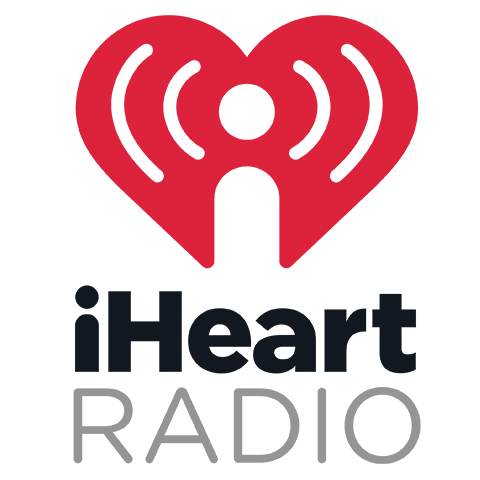 Shots - Health News From NPR:
Halting Schizophrenia Before It Starts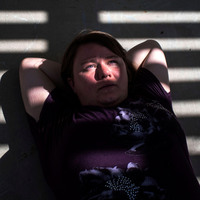 image courtesy of http://www.npr.org

Schizophrenia typically starts in the late teens or early 20s. But if you could stop that first psychotic break, could you stop the mental illness in its tracks? Some doctors think so. Read This Story >>